Renting on Wheeliz takes the risk out of car hire!
Adapted cars are worth their weight in gold, and we know it! This is why we asked our partner MAIF to create a specific form of full coverage insurance that enables anyone to loan an adapted car without having to worry about anything other than taking advantage of the newly reacquired mobility.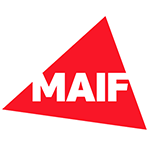 Your insurance is provided by MAIF
Thanks to our partnership with MAIF, all rentals on Wheeliz come with full cover insurance.
24/7 assistance
In case of a breakdown or accident, MAIF Insurance is available 24/7 to repair the vehicle and take care of the passengers.
Replacement vehicle
Should any problems occur with the vehicle, we loan you a replacement disability adapted car or pay you a daily reimbursement.
No-claims bonus protected
Whenever you rent your car out, your own personal insurance is never involved. You therefore have no need to be concerned about your no-claims bonus.
Detailed insurance terms and conditions are available to view below: